TURBO ACTION AT KKPOKER
Posted By KKPoker | 2021-07-12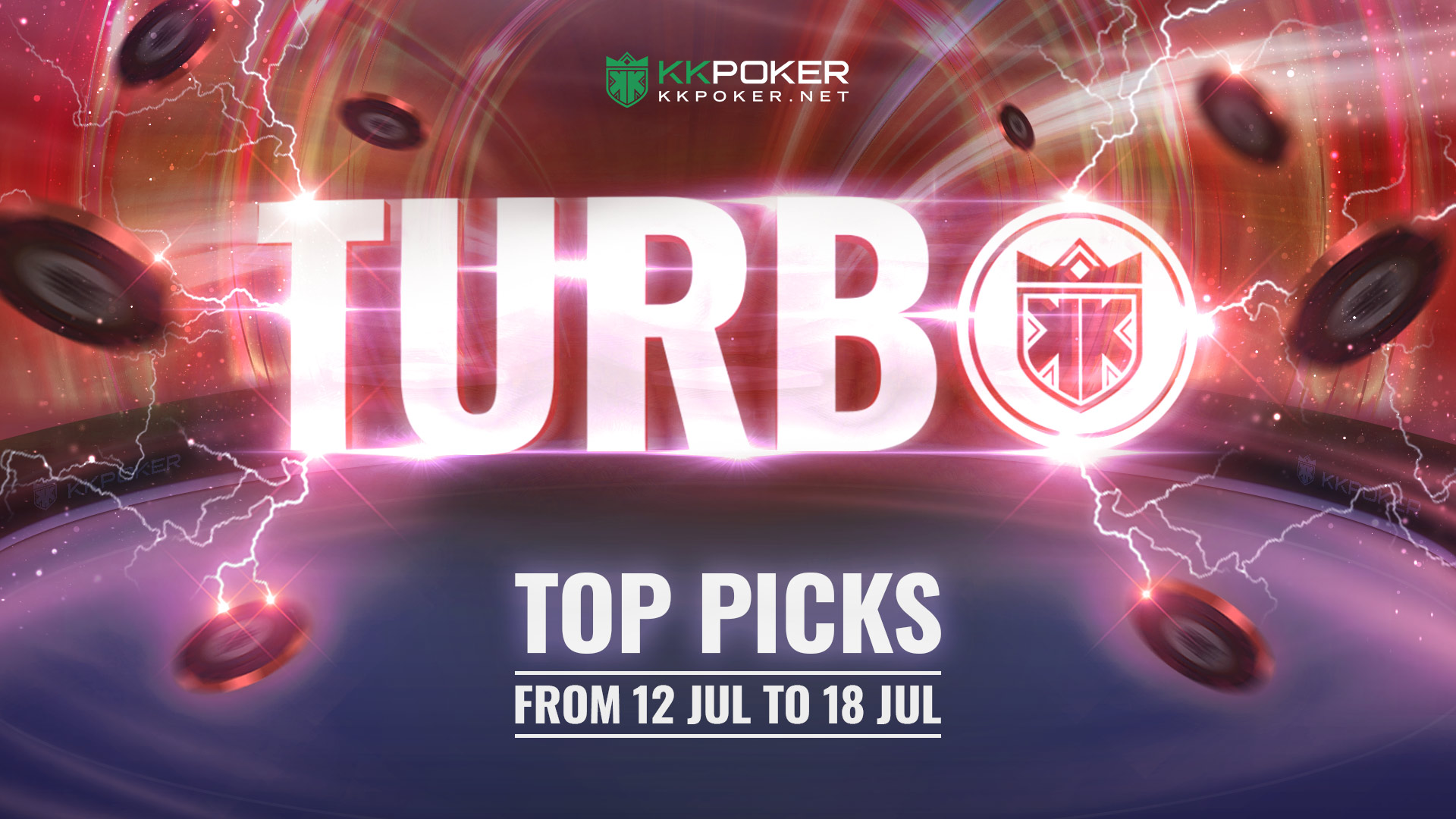 Do you love the thrill of fast-paced poker? Because this week's KKPoker Top Picks is all about the TURBO action!
Traditionally, poker tournaments can last many hours or even days, which can be time-consuming for even the most seasoned poker players. However, TURBO tournaments at KKPoker give you the chance to enjoy all the exciting online poker fun and victories in less time!
Below is the selected KKPoker TURBO MTTs from July 12-18:

What is the KKPoker TURBO format?
The $4K TURBO features 8-handed NLH play with blinds increasing every 6 minutes.
Players are given a 15,000 chip stack with blinds starting at 25/50.
Late registration and unlimited rebuys are available for the first 12 levels.
How to play TURBO tournaments?
Faster blind levels mean faster decisions! Although the early stages of Turbo tournaments typically play out similarly to traditional tournament structures, as the blind levels increase, you will need to take advantage of every opportunity to win valuable chips.
Top Tips:
Pay close attention to the blind changes
Pay close attention to your opponents' changing chip stacks
Be prepared to play aggressively
Study 'all-in hand ranges' for Turbo poker