Run Your Own Poker Club at KKPoker!
Posted By KKPoker | 2021-03-25
At KKPoker, we believe that you are more than just a player, and we are not just saying it; we are proving it! The KKPoker operating model combines the best aspects of private poker games and a global player pool for the ultimate online poker experience.
Getting started is easy as all new players are automatically assigned their very own KKPoker club upon registration. As a Club Host, you can create private poker games and are eligible to earn rakeback earnings from just 5 club members.
Want to learn more about the earning benefits as a KKPoker Club Host? Check here: KKPoker Affiliate Programme.
Below you can learn all the essential KKPoker Club information to begin your journey.
1. You're now a KKPoker Club Host!
KKPoker is a fully licenced platform with a direct cashier for easy and secure transactions. Being a KKPoker Club Host gives you the freedom to create a personalised experience with friends and the global poker community.
Within your club, you can customise the club name, logo and welcome message, send 24-hour club notifications to keep your members updated and engaged, and even personalise your invite code and invitation link. To do this, just access your club in the app to easily use all of these features.
2. Customise Your Private Games
Now you've customised your club; it's time to create your private games and enjoy!
KKPoker has hand-picked the most popular and newest poker formats  for full variety, excitement and enjoyment. From game types such as Ring Game, MTT, and SNG to poker formats such as NLH, PLO, and OFC. Being a Club Host gives you back the control.
Here's how to get your club games started:
Take a look at the KKPoker game table below to see all our current poker formats, as well as all the customisable features, to create your private games exactly as you want!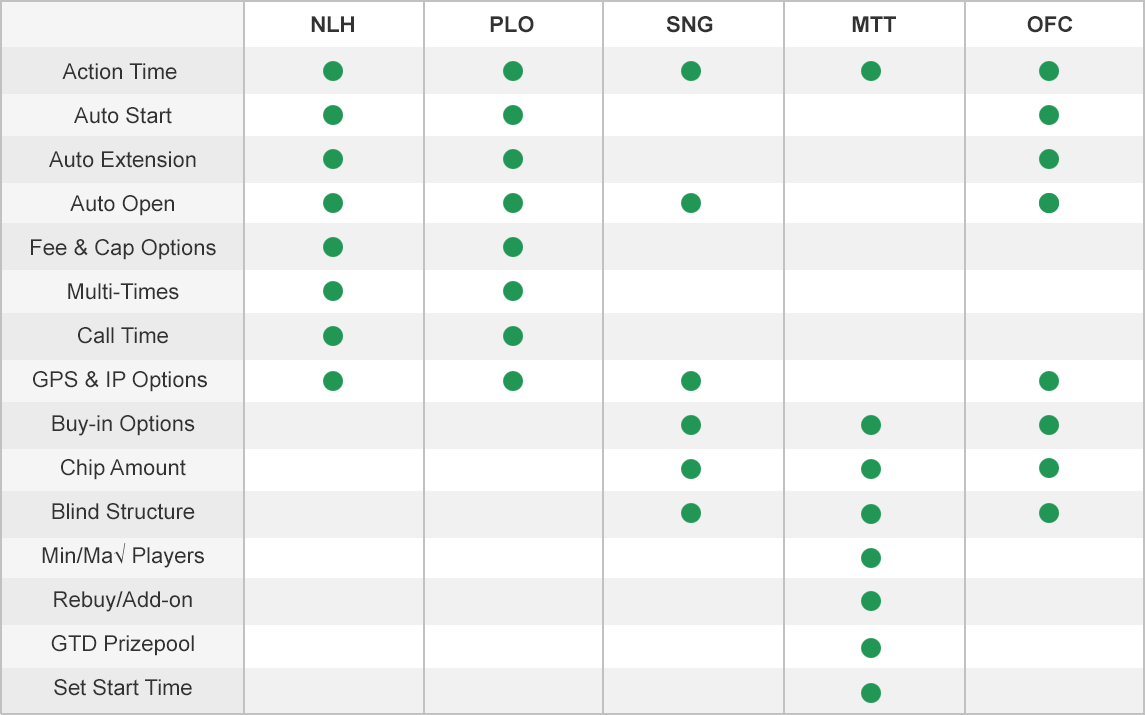 3. Continue Your Club Growth
Want to expand your club members beyond your friends' circle? We got you!
KKPoker provides you with many ways to attract new players to your club, including setting customised and exclusive rakeback percentages deals, which is a great way to reward loyal players and incentify new ones.
Also, you can run promotional tournaments such as freerolls to attract and captivate new players. KKPoker also provides you with various marketing materials, making it easy for you to promote your club on social media channels to expand it further. Follow KKPoker @kkpokerglobal on social media to keep updated!
4. Be the Host with the Most!
Club expanding rapidly? Congratulations! KKPoker has all you need to maintain and manage the growth easily.
KKPoker clubs come with convenient management features, and you can assign members with specialised roles such as Manager or Agent.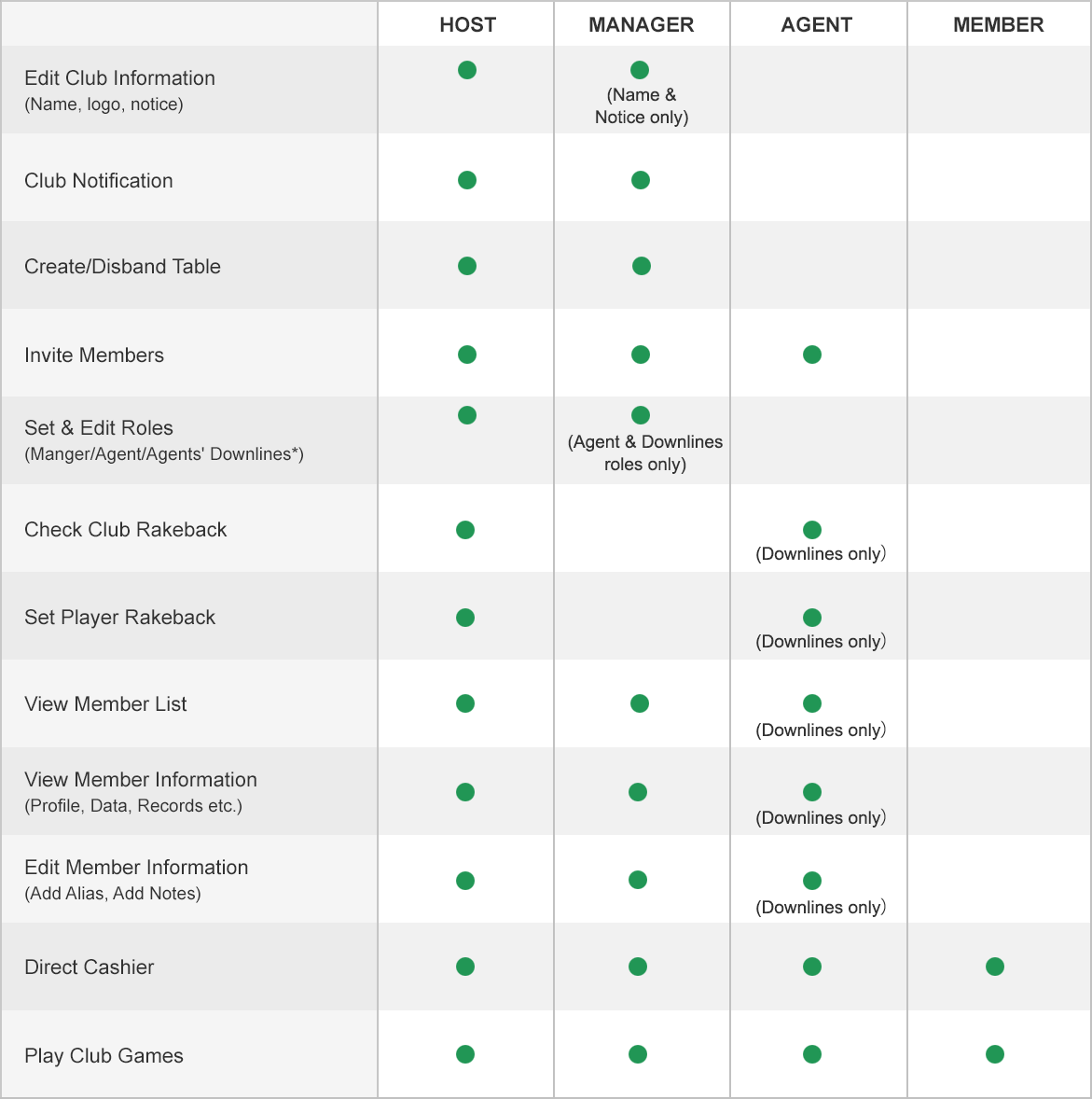 *Downlines refers to Agents' invited members.
Monitoring your club earnings is simple using the club rakeback system, which is automatically updated when club members are active in games.
Sign up today to take advantage of these Club Host offerings and become more than just a player at KKPoker!